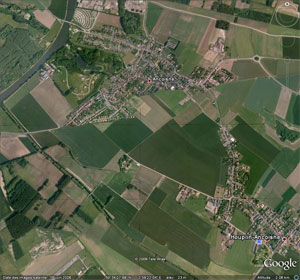 « The Park of Deûle received "Grand Prix of the Landscape of the Council of Europe", structure who covers well beyond 25 Countries of the European Union. An additional asset for the image of our municipality, which, moreover, thanks to the guest houses of the Farm of Pouillerie, received recently tourists' visit of the Netherlands, Belgium, but also Canada, and New Zealand !... »
… That travels to Houplin-Ancoisne !!!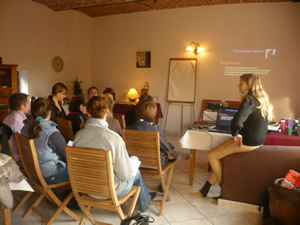 Fifteen passionate persons of horses, come from all France participated on Sunday, March 15th, 2009 in a training course of ethology in the Farm of Pouillerie, a discipline which aims at the study of a human being (in this particular case the horse) in its natural environment, with the aim of living in accordance with him.
" It is a relatively recent but necessary discipline ", explains the speaker in ethology. It is a question of knowing the big needs of horses to adopt our behavior in theirs.
In the Farm of Pouillerie, in Houplin-Ancoisne, we have guest houses, but we also take charge of horses. The pension of horses includes 5 boxes, an area of pansage, a career allowing the owners to come to pamper them, to pull them or to trail round them, in a pleasant frame surrounded with meadows, with equestrian or pedestrian paths. The atmosphere is there friendly and there is one truth general solidarity.
The training course of ethology which takes place on Sunday, March 15th, 2009 was a day of initiation into this discipline. It was the big first one and this event took away a lot of success. As such, the Farm of Pouillerie could again welcome the other training courses in a exceptional way in the months to come.
If you are a follower of the ethology or if simply you wish to discover what the ethology can bring to your horse, do not hesitate to contact us for more information and to know the future dates of training course.
On the occasion of these training courses, you also have the possibility of renting one of our guest houses … Reserve fast because we have many demands !
Information :
Contact of the speaker in ethology : Lucile Devlaeminck, Tel : 00 33 617 97 56 96 – E-mail : lucdev1-ethoconsult@yahoo.fr
- Site internet : www.etho-consult.org.
Contact of the place of training course and accommodation : Mme Dekeister Nathalie - Ferme de la Pouillerie, 15, rue de la Pouillerie, Houplin-Ancoisne.
Tél : 03 20 32 90 72 ou 06 18 47 70 37 – E-mail : fermedelapouillerie@laposte.net - Website : www.ferme-la-pouillerie.com.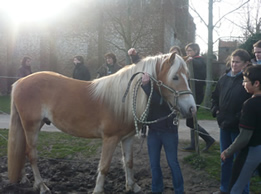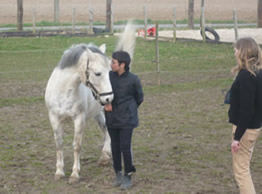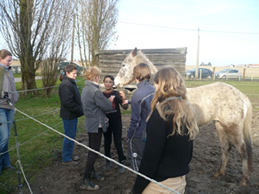 Exhibition of all models from 1934 to 1957.
On this occasion, we received very nice Belgian exhibitors from Mons, accompanied by their beautiful collection of traction. They stayed with us throughout the duration of exposure. The mood was good appointment and that the sun indeed! We have very good memories of their passage…